Internet Spying and Who is watching ?
There's been a lot of news and views about information and privacy and a friend of mine recently alerted me to this email he recieved from Talk-Talk which is shown below, with certain data omitted:
So low and behold you are now being intrusively monitored on your DSL service under the guise of "Get it Right" and some quango-ish department established by government to ensure you are not infringing copyright. My gut feeling on  this is: it's a smoke-screen.
Some time ago I was concerned about my own Internet Activity being monitored and in many ways I don't care as I am not doing anything illegal, apart from occasionally possibly downloading a film, tut-tut. Do you remember when everyone in the recording industry was up-in-arms when casette tape recorders came combined with analogue radios, back in the technological pre-history days?
One of the only ways around such packet-sniffing technologies being employed at the ISP's gateway is to create a VPN tunnel either Sofware from your computer or hardware via router to router, although incorporating software as well. There are companies offering both free and paid VPN services and then if you chose one you will have to then trust that the Company delivering your VPN tunnel is not using similar technology to packet inspect all your data as it flows through the tunnel.
The only reason I have qualms about the data I give away freely is what the big boys and corporates are doing with it and why the hell they aren't paying me any money for it but instead charging me a small fortune for a semi-OK internet connection, around £500 a year now with BT
Anyway, I have no proof of ISP packet sniffing, as such and I cannot be bothered to go and get any, but the BIG DATA affect of this is even more subliminal controls  over what you consume through technology.  So be aware.
I am not, I feel, being paranoid or a conspiracy theorist in anyway. It has been going on for some time that data has been watched and auditted, though never I think so publicly as this.
The BBC got on board and wrote this:
www.bbc.co.uk/news/technology-38583357
Interestingly the BBC state that the site in question is monitoring Peer to Peer Networks, which I do not feel is the case, it is the ISP's that are monitoring and logging the traffic that is coming in and out of our home and business networks and this has likely been going on for some time, only know are we being made publicly aware under the guise of catching those that are illegal watching downloaded movies, once again I hark back to the bygone times of Radio and Casette Tape recorders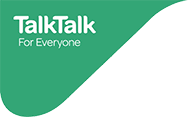 An important update on your broadband –
please read
Your TalkTalk Account Number : *********
Copyright Infringement Report ID (CIR-ID) : *******
The Get It Right from a Genuine Site ('Get It Right') campaign has been in touch with us on behalf of the owners of copyrighted entertainment. They believe their material may have been shared without their permission, over your broadband connection. This could be any copyrighted content including films, TV shows, music etc. Details of the content shared over your broadband connection can be found below.
You may have questions about why you're being contacted and what it means to you. For more information, please refer to the FAQs below. Please also check no one in your home is sharing content illegally, and that your wireless broadband connection is secure.
TalkTalk, together with other internet service providers and the UK Government, support the 'Get it Right' campaign to stop copyright infringement. To find out more about the campaign and where you can find genuine sites to get the content you want, visit the 'Get It Right' website.
Information we've been provided by the 'Get It Right' campaign:
| | |
| --- | --- |
| · | Title of content shared: CAPTAIN AMERICA: CIVIL WAR |
| · | Time file was shared: XX:XX:XX |
| · | Date content was shared: 26/02/2017 |
Visit the 'Get It Right' Portal
Everything you need to know
What is the 'Get It Right' campaign?
The 'Get It Right' campaign is a UK initiative backed by content owners, Internet Service Providers and the UK Government. It aims to help people find and use genuine sites to get the content they want. Check out their site now.
We are emailing you because you're the main account holder. You might not have been illegally sharing content yourself, but somebody may have been doing this from your broadband connection.
How is the information collected?
The people who represent content owners (such as artists, moviemakers, record labels and authors) routinely check file-sharing networks. If their copyright protected content is being made available and shared without their permission they tell us, via the 'Get It Right' campaign and we contact you – the user of the IP address.
Has TalkTalk shared my account information?
We don't share any information that identifies who you are with the 'Get It Right' team, or any of the content owners. We do, however, give the 'Get It Right' team anonymous reports to show them how well their awareness campaign is working.
Check that no one at home is downloading and sharing content illegally. Also secure your wireless broadband network in case someone outside your home is using your connection.
Go to the 'Get It Right' website for more information about the campaign and where you can find genuine sites to get the content you want.
How can I get the content I want without infringing copyright?
At TalkTalk, we're part of an industry-wide initiative to help everyone get the content they want, from genuine sites, as this helps to make sure that UK creativity gets the investment it needs. For more information on where you can find genuine sites to get the content you want, visit the 'Get It Right' website.
The TalkTalk Security Team
Please do not reply to this email, emails are not monitored.
Registered Office TalkTalk Telecom Limited, 11 Evesham Street, London W11 4AR. Registered in England & Wales No. 4633015.
So really my big question would be what is This Get it Right Campaign really all about and how invasive are ISP's being when monitoring our internet traffic ?
Is it all some sort of big smoke screen and who is watching and internet spying on you and me ??
Interested in knowing more about me and what I do then visit my newly revamped profile